From the perfectly angled, involuntary dismount that snapped my ACL, to the day of my ACL reconstruction surgery – I felt the fear of loss. I feared losing touch with my favorite place on earth, the barn. Have you ever wondered how you could stay involved at the barn while you are out of the saddle with an injury? I can promise you, I never asked myself that question until I faced my first major horse related injury this spring, but I have some tips and tricks to help keep that crucial connection to the barn.
Swallowing the news that surgery would take me out of the saddle for up to 9 months, was admittedly difficult. Everyone says physical therapy is what you make of it, and I promised myself I was going to make the most of it. This commitment to physical therapy and my recovery has helped curb my craving for a ride after a long day. While I work on my exercises, I keep in mind that the strength I am building now, will allow me to get back in the saddle that much sooner!
Unfortunately, my barn cravings couldn't be completely curbed with exercises and the smell of a gym, I needed to get back to the barn. Even while working towards regaining enough strength to return, I missed being with the horses and the people that make up my barn family.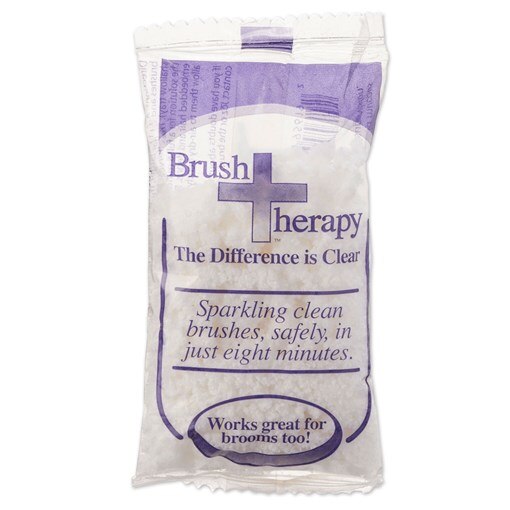 Through one lens, I looked at this as a time to step back and get organized! Spring cleaning doesn't need to happen during the spring. I don't know about you, but my tack and equipment could use a spring cleaning every couple of months! Grab a couple of bags of the Effervescent Brush Cleaner to soak your brushes. Empty you tack boxes and see if there is anything you can donate, sell, clean, or move to storage. Take an inventory of all your supplies and make a shopping list!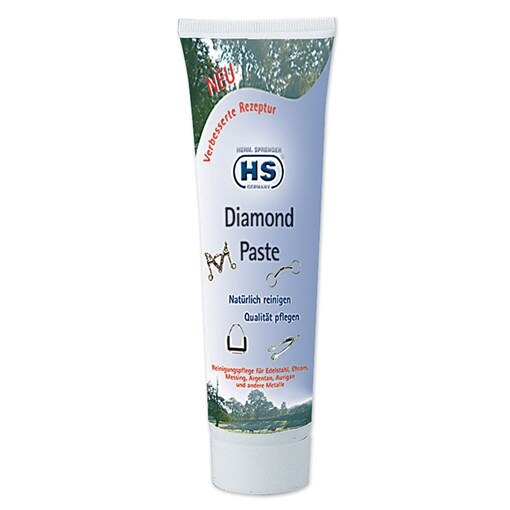 One of my favorite adventures during my recovery was to our SmartPak Store to grab a few essentials like the Herm Sprenger Diamond Paste. Even though I was only grabbing a couple of items, I spent a good amount of time exploring all the products we had to offer. Deep clean your tack! Yes, I mean take apart all your bridles, clean, condition and even soak your bits. Pack up those dirty winter blankets and get them laundered and stored for off season. It helped me to make a running list so I could pick and choose what to accomplish based off where I was in my recovery stage, as well as my own energy levels. The list allows me to be kind to myself and celebrate even the little accomplishments while recovering.
Helping around the barn on weekends is a staple for me and many of my barn family members. Not having the strength to keep up or feel helpful while recovering was inevitable. While staying honest on your own recovery boundaries, asking how you can help the barn owner, trainer, or barn friend, is my best recommendation. You could be surprised at how helpful you can be, even if you are not able to help with the day-to-day chores. For example, I offered to dog, and house sit for the barn owner who lives on property, so she could go away with her family for the weekend. On a smaller scale, maybe the feed or lesson board needs to be cleaned and rewritten. It could be as simple as going to the drive through to grab everyone's morning coffees or picking up the lunch order. Finding creative ways to support the barn during my recovery, helped me slow down and contribute in a more meaningful way.
A stretch goal of mine was continuing to develop riding skills without the saddle time. If you have a friend at the barn that would be comfortable with you watching and listening in to their weekly lesson it could be a great way to stay involved while recovering. Watching someone else work on a skill that maybe you've been struggling with can be helpful to see from the ground anyways. You could offer to record parts of the lesson for your friend, so she can reflect and watch later making it a win, win! Going off that – if you have your own horse, ask if you can come watch and listen to your trainer while they do a training ride. That way you can feel in line with your horses under saddle work, even if you can't have the experience of feeling it for yourself. It can also be motivating and help keep you on track towards your own goals once you're able to ride.
I so rarely take the time to do these little (big!) things when I'm spending most of my energy grooming, riding, and caretaking, so there's been something nice about having nothing but time to focus on my equipment and what I can learn from the ground. Plus, who doesn't love a clean and organized tack trunk?
Making these lists or mini goals along the road of recovery helps keep the positivity, and positivity is key. While I wish an injury on no one, I hope these tips and tricks are helpful if you find yourself out of the saddle to recover.